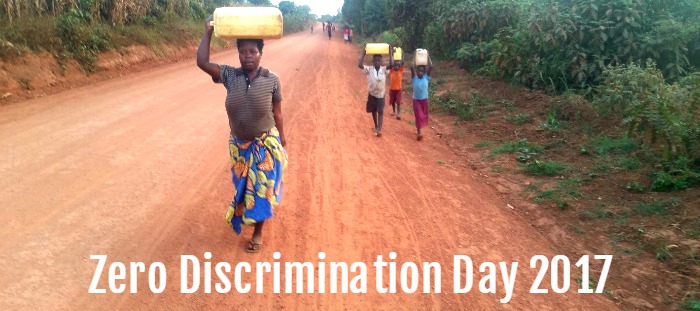 Zero Discrimination Day 2017
Each year, March 1st marks the UN's Zero Discrimination Day. This international day of observance presents a chance for us to up our efforts in rejecting discrimination whilst promoting diversity and tolerance. This year the official theme for the day is 'Make Some Noise for #ZeroDiscrimination' and encourages everyone to campaign as much as possible for a more just and fair society.
In many places discrimination can have a serious impact on the provision of water. In India – where we carry out much of our work at drop4drop – this discrimination revolves largely around the caste system. The caste system splits Indian Hindus into four principal castes which are then split into sub-castes. At the very bottom of this hierarchical system are the Dalits. 'Dalit' is literally translated into English as 'broken' or 'oppressed'. Typically, Dalits are the caste which suffers from the highest levels of prejudice despite discrimination based on caste being made formally illegal in 1955.
Discrimination can deter the provision of water for the lower castes largely due to the rules of 'untouchability'. Under these conventions, 160 million Indians are considered by many as 'untouchable' meaning impure or less than human. These people are often not allowed to share cups, use the same temples or –importantly – drink from the same wells as those from a higher caste. Because of this, Dalits are often excluded from obtaining clean drinking water – something that we see as a basic human right. In May 2016 we wrote a blog post about Bapurao Tajne who – having been excluded from a local well due to his wife's low caste status – spent 240 hours digging a well to provide his family with access to clean water. (Read more here: https://drop4drop.org/india-caste-system-water/). This is, of course, not possible for most and therefore a disproportionate amount of those in India without access to clean water are of a lower caste.
Gender discrimination is also incredibly important in water provision in all of the contexts in which we work. In India and Sub-Saharan Africa – where we construct all of our projects – women are significantly more likely then men to undertake the role of water collection. This means that women are spending up to 6 hours a day collecting water from jerry cans which can weigh up to 20kg when full. This has serious implications on health. Water collection can cause back and pelvic deformities, miscarriage of children, chronic fatigue and much more. The days spent collecting water is also detrimental in that they occupy time in which women could be in education or providing for themselves economically. The UN estimates that 125 million hours every day is spent by women and children collecting water.
So, here at Drop4Drop we want to throw our support behind Zero Discrimination day and encourage you to work hard to celebrate the right of everyone to live their lives with dignity regardless of their background or identity. This, we believe, includes living with access to a safe and reliable source of clean drinking water.