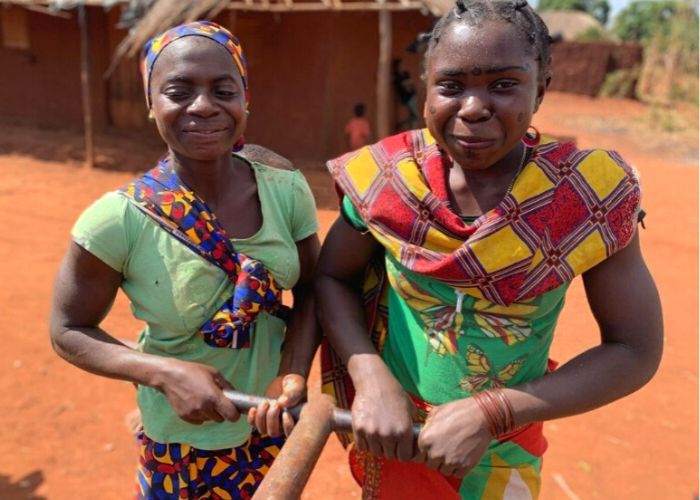 International Day of Women and Girls in Science 2023
On the International Day of Women and Girls in Science, we recognise and celebrate the pivotal role that both girls and women play in this essential subject. A significant gender gap has persisted throughout the years at all levels of STEM disciplines across the world. Despite women having made monumental progress towards increased participation in higher education, they are still drastically under-represented in these essential fields.
Currently, 'less than 30% of researchers worldwide are women' which emphasises that fields relating to science are still highly inaccessible for many girls globally. (UN). Even with the increasing acceptance of women and girls in education, there are still many obstacles that affect women disproportionately, impacting their chance of receiving quality education, or any for that matter. For example, 'gender stereotypes, child marriage and early and unintended pregnancy, gender-based violence…and poverty' as well as the World Water Crisis (Right to Education). The lack of support for women who experience these obstacles minimises their learning prospects.
Gender equality and the empowerment of women and girls will make a crucial contribution, not only to economic development of the world, but to progress across all the goals and targets of the 2030 Agenda for Sustainable Development. Globally, women and girls will spend a collective 100M hours collecting water every day.Drop4Drop actively supports gender equality and the right to education by providing clean water sources and by collaborating with women in the communities we work in, creating an inclusive space where women and girls can thrive and be involved. For example, our in-country partner in South Sudan is training women in well repair so they can take the lead in the provision of clean water. Last year, 20 women graduated training and joined the team of pump mechanics repairing clean water wells as well as receiving hygiene training.
When women are empowered with safe water and sanitation, they are empowered to change their world. No longer burdened with water collection, they have more time to spend in education and employment, if they choose. They can start small businesses, adding to their household income and no longer face unsafe situations walking to distant destinations for unclean, dangerous water (Water.Org). At drop4drop, we work tirelessly to strive for the advancement of women and girls in education and employment by providing access to clean water close to home.
Access to clean water gives women hope, health and opportunity.
Show your support for women and girls in education and science by helping to remove some of the obstacles preventing their inclusion. At drop4drop, every penny donated goes into clean water projects, so all donations will go straight to people in need.
Help empower women- go to the 'get involved' action of our website and check out our work on our social media @drop4drop.