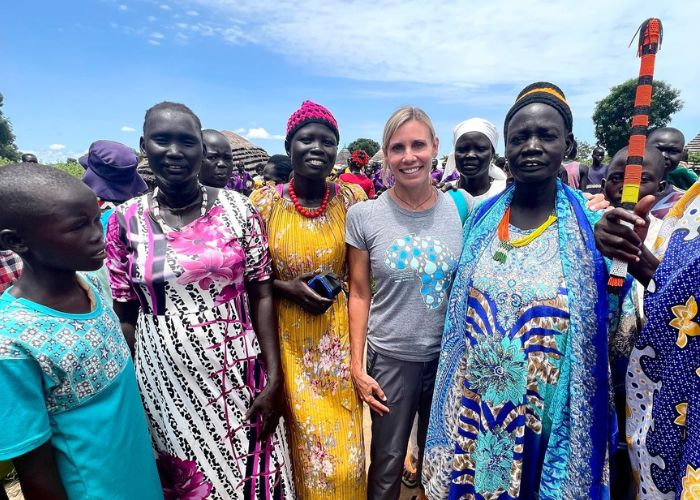 International Day of Zero Discrimination
Today we are celebrating Zero Discrimination Day, a global movement that takes place annually on March 1st. Headed by UNAIDS, the day is a call to action for eradicating discrimination in all forms and promoting social inclusion and tolerance.
The day is primarily celebrated by the UN along with other international organisations and aims to end all forms of inequality and discrimination. This can only be achieved, together, by the cooperation and contribution of individuals, to create a movement that advocates for peace, inclusivity and change.
'When you see something that is not right, not fair, not just, you have to speak up. You have to say something; you have to do something.'
-John Lewis, civil rights leader and politician, United States of America.
We have a long way to go. One small act can make a difference.
Whether at an individual, local or national level, it is essential to speak up in situations where there is injustice. Discrimination continues to be an impediment today, globally. 'Real progress cannot be made until discrimination is eradicated at the grass-root level' (NationalToday).
At Drop4Drop, we too, believe that every individual has the right to live with dignity and respect, regardless of appearance, race, geography, sexuality or belief. That's why we are working tirelessly to provide clean water to communities in need across countries in Africa and India. Without this essential human right, people are severely disadvantaged- losing valuable time that could be spent on education and work, as well as facing extreme health issues. 663 million people in the world do not have access to safe water and women and children collectively walk 200 million miles a day to collect, often dirty and unsafe, water.
When communities have access to clean water, brighter futures are created- opening up opportunities filled with agency, choice and freedom.
On this Day of Zero Discrimination, help us provide access to clean water to those in need. Bridge the gap between race, geography, belief and circumstance.
How to take part in Zero Discrimination Day:
Celebrate diversity!
Celebrate all the wonderful people in your life, whose differences are the things that make them so beautiful and unique.
Educate yourself!
Research the impact that inequality has on others and the knock on effects that are caused from this.
Talk about it!
It's important to have the conversations, online and in person, even if they may be difficult. Talk to family, friends, strangers- perhaps even organise a seminar or host/take part in a discussion on discrimination with people from your community.
Participate in campaigns!
Take part in events/demonstrations that are taking place in your district. Sign up as a volunteer or go as an attendant.
Donate today to help provide a clean water well to an entire community!