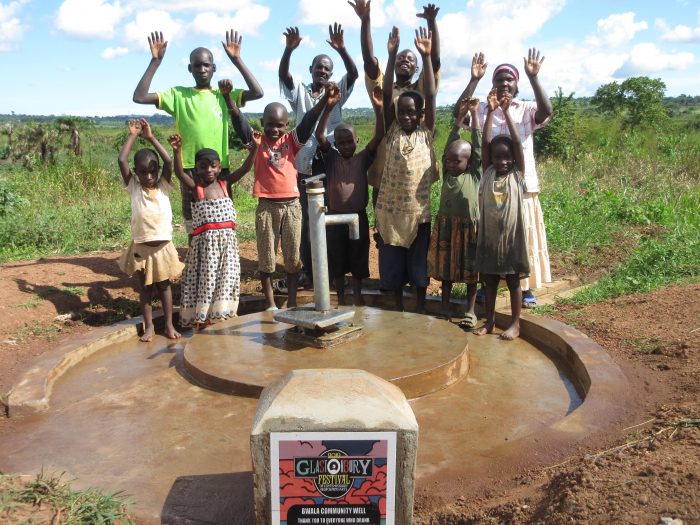 World Water Day 2020
In the UK, we use 143 liters of water each, every day. Most of the people who are considered to lack access to water use around 5 liters a day – which is only one-tenth of the average daily amount used in rich countries to flush toilets alone (UNDP). This huge disparity just highlights the problem experienced across the world – there is not enough water to go around! Every year the UN host World Water Day in order to bring attention to the global water crisis. Last year, the UN Secretary-General hosted a water summit to boost ambition and accelerate actions towards achieving SDG 6; "to ensure availability and sustainable management of water and sanitation for all". This World Water Day the UN is hosting a summit that is dedicated to the inextricable link between water and climate change.
Recognition of water as a key piece to the puzzle means we are better able to adapt and to mitigate the consequences of climate change. At drop4drop, we work in some of the most climate-vulnerable countries. For example, Ethiopia. Ethiopia is in the top 10 most vulnerable countries to climate change and is home to 102 million people. Over the last 20 years, there have been multiple droughts across the country, and lakes, wells, and streams have completely dried up. Often, these were the water sources for many communities, and this is predicted to get worse as a result of climate change. On top of this, changes in water availability will impact food security, and in some cases has proven to trigger instability.
Our work in Ethiopia focuses on the fight for a clean and sustainable water source and aims to provide an opportunity for the communities who rely heavily on water for their healthcare and income. Some of our recent projects in Ethiopia have helped provide water for over 200 people. For us to successfully do this, we rely on our supporters to donate as little as £3 to help us fund projects. At drop4drop, every penny donated goes straight into a project so anything you donate will help change the life of at least one person. This world water day, donate and check out our work on our social media @drop4drop.