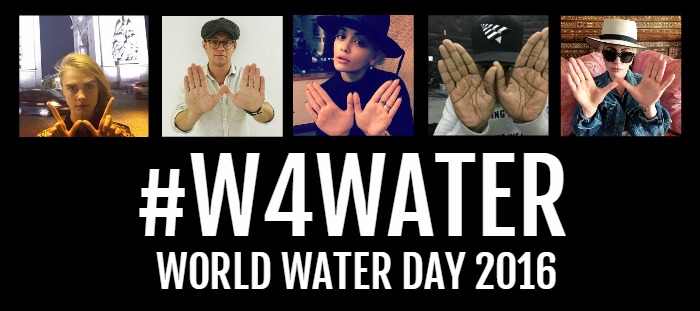 WORLD WATER DAY 2016 #W4Water
Tuesday 22nd March 2016, World Water Day, once again saw the Worldwide community come together to raise awareness of the 663 million people living without access to clean drinking water.
This year drop4drop asked YOU to post a 'W' pic on social media and use the hashtag #W4Water to get involved in the campaign.
W is for…
Worldwide access to water
Wake up World
We need to act
Whatever it takes
Water is a human right
WE CAN DO THIS
The campaign reached over half a billion people  in 24 hours!
Dozens of the world's biggest social media personalities supported the campaign, including Adele, Ed Sheeran, Jay Z, Niall Horan, Harry Styles, Lady Gaga, Cara Delevingne, Rita Ora, Nicole Scherzinger and Bono. It also gained the support of Google, read their post here.

150,000 of you also uploaded your own photos and donated through the website.
Thanks you to everyone who got involved! Lets keep going, join the movement. We NEED worldwide access to clean drinking water! #W4Water