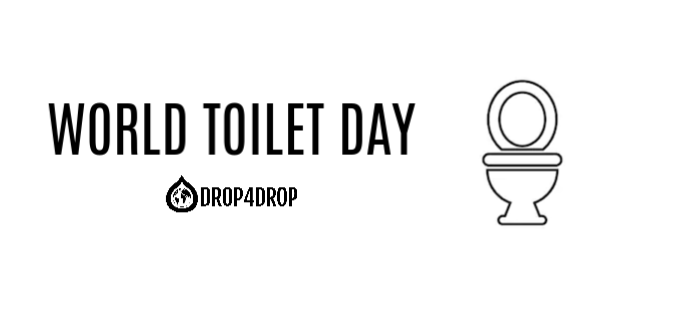 World Toilet Day
Today is World Toilet Day, aimed at raising awareness about the world water crisis and wastewater management. This year's theme When Nature Calls is focused on exploring nature-based solutions to our sanitation needs. 🚽💙🌿
Sustainable wastewater management is crucial to sanitation. Today, 4.5 billion people around the world live without a safe toilet and 892 million people still practise open defecation. Insufficient toilets and improper wastewater management affect people on a massive scale. Millions of people drink unsafe water exposed to the harmful impact of human faeces, resulting in devastating effects on public health, living and working conditions, nutrition, education and economic productivity.
• An estimated 1.8 billion people use an unimproved source of drinking water with no protection against contamination from human faeces.
• 900 million schoolchildren across the world have no hand-washing facilities – a critical barrier in the spread of deadly diseases.
These statistics from the UN and World Health Organisation (2017) highlight the importance of our mission – providing sufficient and continuous clean water sources for communities in need.
Making sure that drinking water is safe, accessible and separate from wastewater is crucial for improved health. Good health allows for more time to be spent at school/work, contributing to the sustainable development of the economy and society.
DROP4DROP is working on a number of effective water well construction projects across India and Africa and we'd love for you to join us on our fight for adequate drinking water and sanitation.
#cleanwaterforall #worldtoiletday