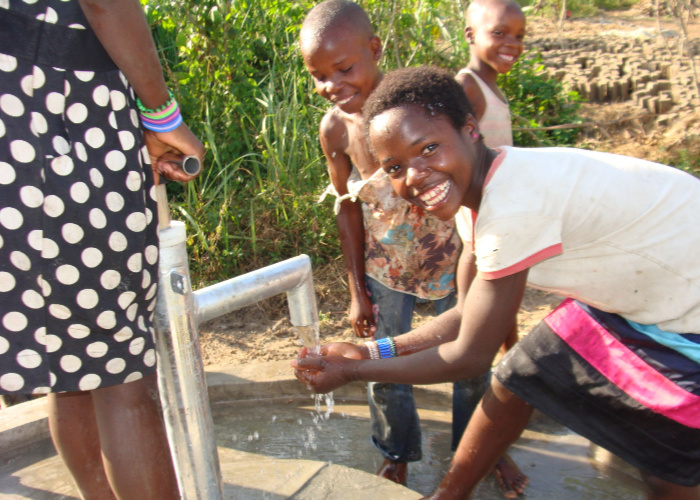 World Laughter Day
World Laughter Day takes place on the first Sunday of May every year, so this year is celebrated today on the 3rd of May. This day celebrates laughter and is a positive manifestation for world peace. It is intended to build up a consciousness of friendship, based upon the idea that when people are happy and healthy they contribute to world peace. The first celebration of this day took place in Mumbai in 1998, and was arranged by Dr Madan Kataria, founder of the worldwide Laughter Yoga movement.
At drop4drop we work with local communities to make people happy and healthy, and in turn bring laughter to their day. We implement effective and sustainable wells in communities, in order to help those without clean water sources by providing community wells. We employ local laborer's and heavily involve communities in our projects creating a sense of ownership and pride. We also provide maintenance training to ensure maximum longevity. Each project we undertake provides clean water to communities of over 1000 people who never had this privilege!
As a result of our projects, community members can spend less time walking to collect water, meaning women can get involved in productive activities, and children can spend more time studying. Both these results work towards improving people's lives and prospects in order to create a successful and healthy life for themselves. In turn, our work helps to bring laughter to the lives of people we help across India and Africa.
Did you know that the water and sanitation crisis claims more lives through disease than any war claims through guns? Therefore, our work is so important to many communities with unsafe water sources. Providing these wells can help to prevent many from suffering from water-borne diseases such as cholera. Join the drop4drop movement now. Together we can make a difference. You can support our cause and help share laughter across communities, for as little as £3.
To keep up with our work, follow our Twitter, Facebook and Instagram pages @drop4drop!