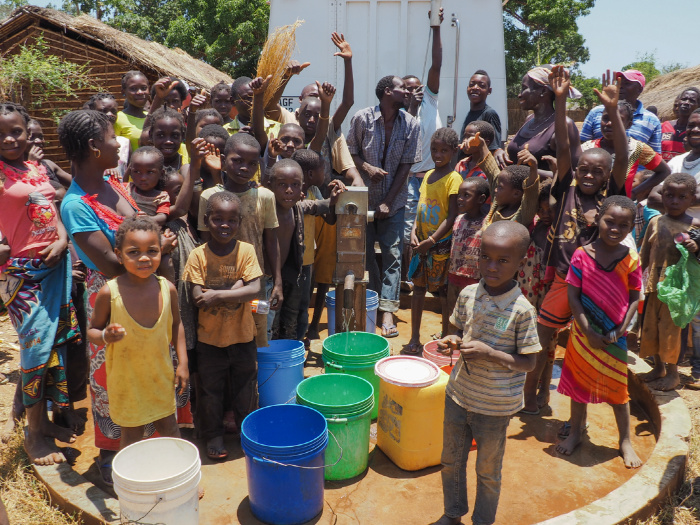 World Immunization Day
World Immunization Day is a chance to celebrate and highlight the importance of vaccines across the globe as a part of European Immunization Week. First organised by the World Health Organisation Europe in 2005, Immunization Week aims to increase vaccination coverage through raising public awareness of the benefits of vaccination, support national immunization systems and provide a framework for mobilizing public and political support for immunization efforts. Millions of people benefit from immunization every day and it is a crucial tool for reaching goal 3 of the #SDGs – ensuring healthy lives and promoting well-being for all ages.
The slogan of World Immunization Day is, 'Prevent, Protect, Immunize'. Here at drop4drop, we strongly believe in the importance of disease prevention and how this can work with vaccinations to achieve SDG goal 3. 300 million children suffer from water-related diseases annually, several of which are able to be vaccinated against. Typhoid Fever affects 21.5 million people in the developing world every year and the estimated global deaths from Cholera are up to 143,000 people annually. Both of these diseases have vaccines, yet 1 in 10 children across the world still do not have access to them. Until vaccinations are universally accessible, access to clean water and sanitation is key in preventing the spread of water-borne diseases.
The best way of preventing the spread of water-borne diseases is providing clean, safe water sources. At drop4drop, we are committed to providing communities with health and hygiene education alongside every water project in order to improve the health of the community by dramatically reducing the amount of water-related diseases. It is estimated that clean water could prevent 1.4 million child deaths from diarrhoea annually.
Here at drop4drop, we know that working alongside immunization efforts to provide clean water and sanitation will help to reduce deaths from water-borne diseases across India and Africa, all we need now is your help! Be part of the solution and donate today. £15 could provide an entire family with access to clean water who are currently living without.