Join our new campaign #WaterForMudireddypalli
We want to say a MASSIVE thank you to everyone who donated to our online appeal to give the Bedusupalli community clean water. We have now exceeded our target and the community, who previously were walking 3km to collect water, now have immediate access. View photo's and project details here.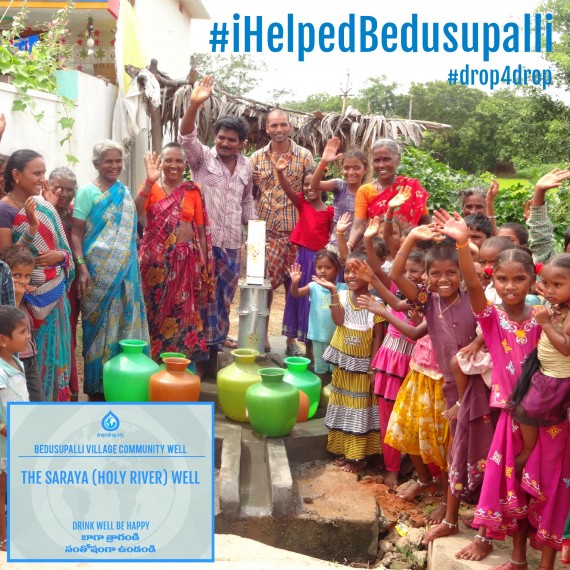 "I am too old to go a long way to collect and carry water. Now the well is right here there is no difficulty! Namaskar!" – Mr Balaiah, 61 years.
The Bedusupalli community now have access to clean drinking water but there are still thousands of communities in India without. On our last trip to the country we came across the Mudireddypalli community. The community had been waiting 2 days for their one tap to come back on, an all too common occurrence in Andhra Pradesh India. Two days without clean drinking water is two days too many! Help us give reliable and sufficient access to clean drinking water to Mudireddypalli. Click the hashtag to donate!  #WaterForMudireddypalli