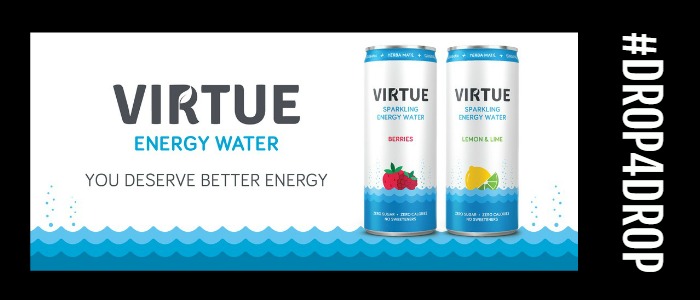 Virtue Drinks
We are very happy to tell you about our newest partnership with Virtue Drinks.
In 2013, Virtue's owner Rahi Daneshmand noticed that many soft drinks on the market were full of sugar and very bland. He wanted to change this, and set out on a mission to develop the most delicious and refreshing healthy ice tea, working with ice tea experts and testing out new recipes with consumers. Virtue Ice Tea was born in 2014 and they now sell two flavours of naturally low-calorie ice teas, enriched with vitamins & minerals. Their delicious drinks are available to buy in retailers across the UK and internationally!
Now Virtue is launching the UK's first ever line of naturally zero-sugar energy drinks. This energy water contains zero sugar, zero calories and no artificial sweeteners. Through its partnership with Drop4Drop, Virtue will be donating 500L of clean drinking water will be donated to a community in need for every can sold. Working together in this way brings us a step closer to ending the global water crisis and will help hundreds of people in some of the poorest communities across India and Uganda.
We would like to say a huge thank you to Virtue and it's customers!