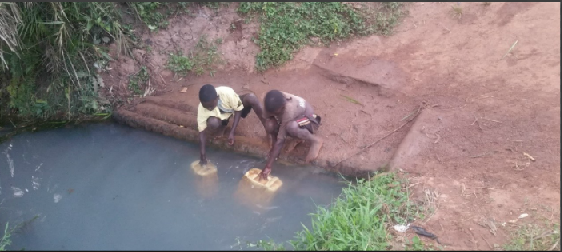 South Sudan Water Crisis
South Sudan should be a country full of hope almost six years after gaining independence. However, drought and conflict have left South Sudan in a humanitarian crisis. In February, 2017, famine was declared in parts of South Sudan, leaving 50% of the population severely food insecure and in urgent need of water and medical treatment.
Half of the water points in the country have been damaged or destroyed and the scarce water sources available are being overused. Astonishingly, recent surveys show that more than 30% of people in South Sudan do not have access to safe water supplies (UNICEF). And only 45% of South Sudan's 3,349 basic primary schools have access to safe water (UNICEF). This acute shortage of clean water is posing a significant threat to hundreds of thousands of severely malnourished children as it is causing life threatening waterborne diseases, such as, diarrhoea and cholera.
Drop4Drop have partnered with Christian Aid in attempt to provide clean water and sanitation facilities to the most vulnerable communities in South Sudan. Together with Christian Aid, we aim to repair broken bore wells, and provide wash initiatives and sanitation facilities to those in desperate need of clean water.