Mozambique's Independence Day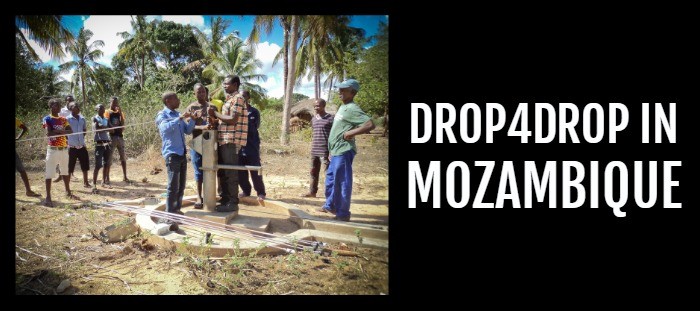 Today, the 25th of June, is Mozambique's Independence Day. This is a day of great cultural and historical importance for the people of Mozambique. It was on the 25th of June 1975 that Mozambique was granted independence from their Portuguese colonial rulers. Mozambique lies on the Southeastern coast of Africa and poverty has been a major challenge for Mozambique since its independence, when it was listed as one of the poorest nations in the world.
DROP4DROP has completed a number of clean water projects within Mozambique which aim to reduce poverty and improve health. Currently, Mozambique has one of the lowest rates of clean water and sanitation of any Sub-Saharan African nation. In the rural areas which drop4drop aims to reach, 60% of the population do not have access to a safe water source. Furthermore, it is of great concern that 75% of the population do not have access to adequate sanitation. This lack of clean water impacts both health and education within the country. The current strain on the health system within Mozambique could be dramatically reduced by improving access to clean water through declining the prevalence of waterborne diseases such as cholera and diarrhoea. Moreover, when children no longer have to spend a vast amount of their day collecting clean water from wells which are miles away they are free to spend more time in education which improves their chances of a brighter future.
The projects which have been completed in Mozambique have repaired unusable bore wells and there is also an investment into training the community so that they can repair the wells themselves in the future. This community led development has also focused on improving sanitation by selecting and educating community leaders who take an active role in improving sanitation within the community.
DROP4DROP is celebrating Mozambique's independence day by recognising the rich history of the nation and by hoping to create a brighter future for the population through the 'clean water for all' mission. As clean water lays the foundation for a brighter more prosperous future for Mozambique! Today you can be part of the solution and help give someone an empowering and vital clean water source. Something that sets DROP4DROP apart from other charities is our 100% promise so that you know all the money you donate is going directly to funding projects.