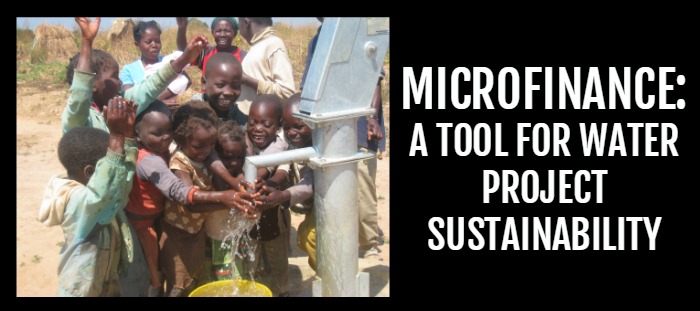 Microfinance as a Tool for Water Project Sustainability
Microfinance emerged in the 1970's as a method of providing the worlds poorest people with access to high quality financial services. More recently, microfinance has grown into a staple tool in the implementation of  international development projects. This presents an exciting opportunity to empower people to provide themselves with better access to safe clean drinking water.
The idea behind microfinance is simple; small and carefully crafted loans are given to individuals to start their own entrepreneurial venture. The result is two-fold. Investors get their money returned and are free to lend again, and recipients kick start their business benefiting themselves and their community. Often these loans are lent to women, empowering them both socially and economically. Businesses can range from fruit-selling to restaurants, with microfinance bridging the gap between skills and impact reach. Beyond that, these loans can provide access to further training allowing established entrepreneurs to continue their education and diversify their product range.
Though often criticised for operating under a banner of self-regulation, well designed and fair loans have the power to change lives. Responsible, supervised lending protects individuals whilst giving them the means to lift themselves out of poverty. Communities can even come together as self-help groups, pooling their skills and working to support themselves with better returns. And it doesn't just need to be loans – microfinance is branching out with small scale credit options for school fees, microsavings programmes and even microinsurance for disaster relief. Done right, microfinance can be a grassroots banking system and a powerful tool. The key is ethical practice and transparency. 
Microfinance has been used for some time and has been gaining popularity as a method of funding water projects in developing countries. By utilising microfinance, communities are able to cover the upfront costs of installing water infrastructure without having to save for a number of years.