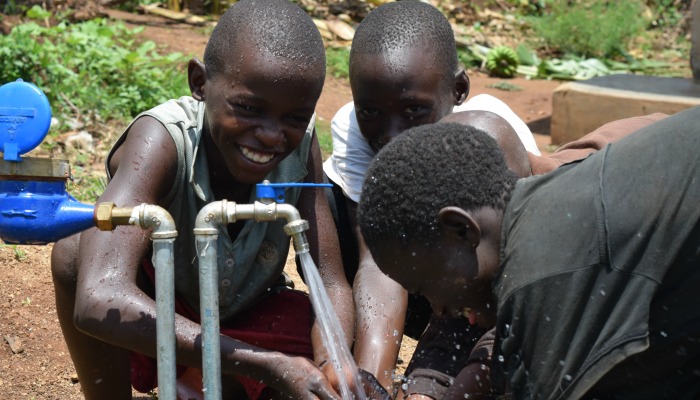 Meet the Uganda team!
DROP4DROP and Kituntu Women's Association have been working together since 2011 to reach communities across the Mpigi District that lack access to clean water and safe sanitation facilities. Uganda has been a real focus for drop4drop as it is a drought prone region heavily affected by the water crisis – industrial growth and urbanization means that this issue is only increasing in severity.
Uganda is a landlocked country in the east of Africa. The country has a population of 38 million which is based largely outside of the cities in small-scale rural communities. Whilst Uganda does have more than enough natural freshwater for its population, the problem is that this water is unequally distributed throughout the country and is being increasingly exploited for agriculture and industry. By constructing reliable and sustainable bore-wells in the center of small communities, drop4drop is attempting to alleviate this crisis for as many Ugandans as possible.
Through the successful partnership with drop4drop, Kituntu Women's Association has constructed around 100 clean water projects, providing sustainable sources of clean drinking water for over 35,000 people!
Watch this space for more successful clean water projects across Uganda!