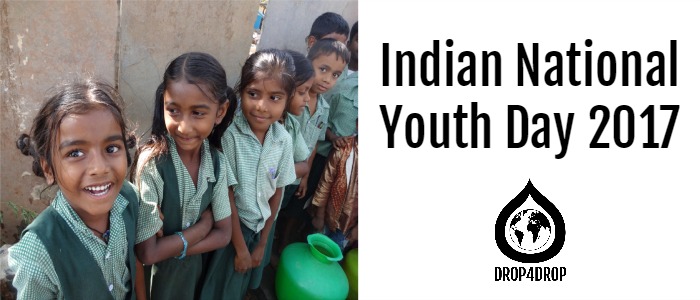 Indian Youth Day 2017!
Today, across India, people are celebrating the Indian National Day of Youth. This day is celebrated each year on the birthday of Swami Vivekananda. Vivekananda was a 19th century Indian Hindu monk and philosopher. He is largely credited with introducing the philosophies of Vedanta and Yoga to the Western world. Since 1985, his birthday has been celebrated as a National Day of Youth because of the influence his works have had in motivating many youth organisations and movements. In the words of the Indian president in 2013:
"He personified the eternal energy of the youth and their restless quest for truth. It is entirely fitting that the Government of India has declared 12th January, the birthday of Swami Vivekananda, as National Youth Day."
National Youth Day is celebrated in schools, colleges and Universities across India. The day is marked with speeches, processions, youth conventions and music. Each year, in a different Indian state, Youth Day is also commemorated with the National Youth Festival. This festival is organised by the Ministry of Youth Affairs and brings together a variety of events and activities to create one of the largest youth festivals in the Indian calendar. The main purpose of these events are to promote the influence of youth in arts, education and culture.
Our projects place a huge emphasis on supporting youth in both India and Africa. Across the areas in which we work, children take on a large chunk of the water collection burden. This can often mean walking for hours every day to collect water for their families and the wider community. So, providing communities with access to a clean source of drinking water means that time is immediately freed up for youth to engage in other activities and, importantly, in education. This can provide youth with better opportunities for the social mobility which schooling can provide. We also think it is important to promote an active and healthy lifestyle for all children. For this reason we provide sports equipment for all the communities that we work with in India.
Here at drop4drop we would like to wish everyone in India, and across the world, a brilliant National Youth Day 2017!