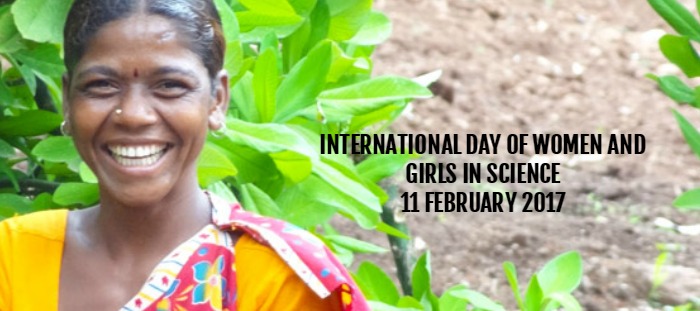 International Day of Women and Girls in Science
Science and gender equality are both vital for the accomplishment of the Global Development Goals, including the 2030 Agenda for Sustainable Development. Over the past ten years, the global community has made an astounding effort in inspiring and engaging women and girls in science. Unfortunately, women and girls continue to be excluded from participating fully in science. According to a study conducted in 14 countries, the probability for female students of graduating with a Bachelor's degree, Master's degree and Doctor's degree in science-related field are 18%, 8% and 2% respectively, while the percentages of male students are 37%, 18% and 6% (UN – you can read the full article here).
In order to achieve equal access to and participation in science for women and girls, and further achieve gender equality and the empowerment, the United Nations General Assembly declared 11th February as the International Day of Women and Girls in Science. At drop4drop we support the participation and empowerment of women and girls across the globe, and our clean water projects are great tool in emphasizing the importance of gender equality within communities. As women and children carry the burden of water collection, installing our clean water projects frees up the time spent collecting water, ensuring girls can get to class on time, and women can enter into paid employment.
Mrs Rizwana, from Minoritygandikovvuru in Andhra Pradesh has been able to enter full time employment since she no longer has to travel such long distances to collect water:
"Sir, I am happy to say that, now I am able to spend more time on my tailoring occupation because now I need not go far for water every day by spending 3 hours time. Now my income is improving. Many thanks to the donor of this well for helping this change".
Najuma Rose, who lives in Kateebe in Uganda, is now able to attend class on time and has more energy to concentrate on her school work since the installation of her village's clean water project:
"Water in our village was a hard thing. I used to wake up early in the morning to go and fetch water and later go to school. Consequently I used to go to school late and miss out on a lot. Even after school, I still had to go and fetch water so it would be hard for me to read my books after class and this affected my performance. But thanks to drop4drop for making water available for me and making it possible for me to concentrate on my books".
The involvement of women in science is nothing less than a moral imperative. Gender equality beginning with access to educational resources is an integral, and indivisible part of all human rights and freedoms (Women In Science Day – link here). DROP4DROP believes the involvement of women in society is a necessity; women are an important factor of growth and development across the globe. Driving empowerment for women and children within communities creates opportunity for cultural, economic and educational growth which is imperative for achieving development goals.