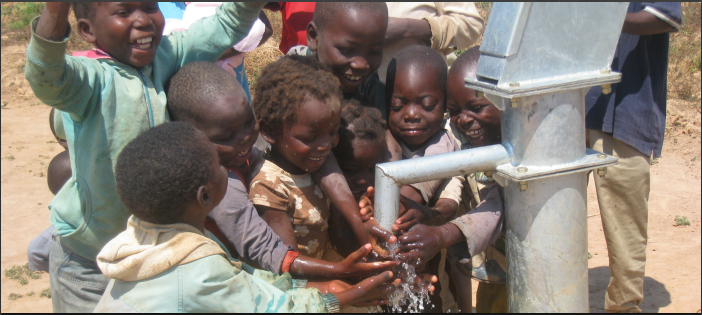 International Day of Non-Violence
October 2nd was Mahatma Gandhi's birthday, and marks the International Day of Non-Violence. This makes today a good day to highlight water access as one of the growing causes of tension and conflict across the world.
A lack of access to fresh drinking water is an issue primarily in developing states which are marred by instability, particularly across Africa where 19 wars have taken place since the new millennium. Furthermore, freshwater withdrawals in the developing world are estimated to increase 50% by 2025, compounding the urgency with which various groups compete for access to freshwater sources, and inserting yet another potential cause of conflict into many already fragile national and regional security situations across the continent.
Climate change is only set to exacerbate the water crisis, increasing this tension as growing numbers of governments, citizens, and corporations vie for control of finite freshwater resources. Our mission of funding sustainable water solutions owned and controlled by the communities who benefit from them, at the most local level, is therefore more important now than ever before.
On this International Day of Non-Violence, we must remember that sustainable freshwater access is an essential foundation upon which peace and stability is built.