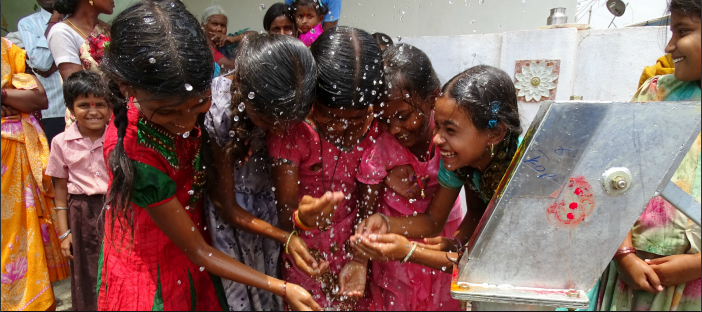 International Day of the Girl
October the 11th was declared International Day of the Girl in 2011; advocating for equality and opportunities for young girls globally. This day aims to raise awareness to work to fight social & political injustice, so girls are not held back but encouraged to reach their full potential. Girls today are still experiencing discrimination from a young age that is narrowing their outlook for their own ambitions and dreams. Their rights are being skewed by strict and sexist ideologies, making girls believe they are not worth more than their domestic duties. Gender is standing in the way, but why?
The theme of this year's International Day of the Girl is "EmPOWER girls: Before, during and after crises". Girls suffer from gender-based violence in emergency response and displacement settings, including sexual/physical violence, trafficking and exploitation. The vulnerable positions that young girls are placed into can be prevented by setting up effective response and resilience teams; improving the safety and well-being for all girls living in countries affected by conflict and disaster.
Child marriage is denying girls of their own human rights and is resulting in a lack of opportunity to continue in education, as well as early pregnancies and domestic violence. Roughly 1 in 3 girls in developing countries (excluding China) are married before the age of 18 (UNFPA, 2016 estimates), which is laying the foundation of a path that offers little opportunity and choice. The lack of medical care set up for females in developing countries results in early and unwanted pregnancies, as well as the risk of death from childbirth.
In countries across the Middle East, North Africa and South Asia, girls are statistically spending more time participating in domestic chores than boys. This margin between girls and boys creates a divide in gender and furthers sexist social expectations, closing the window of opportunity for girls to stay in education and build a life empowering their own skills, potential and dreams. Girls can be leaders, teachers, politicians, and every role, and in every place, a boy or man can be.
Discrimination needs to stop to sustain development. Investing in the future for girls creates a rippling ocean of progress. This spreads from the family to the community, creating positive results economically, socially and politically. We need to fight to give girls a voice to be heard equally; to give them choice and the right to a future that is their own.