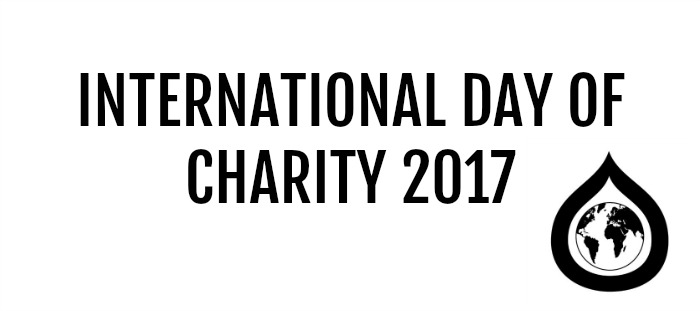 International Day of Charity (5th September)
Since 2012, International Day of Charity has been celebrated on the 5th of September with the goal of raising awareness for charities and charity related activities across the globe. This global event increases social solidarity and increases public support for charitable causes. The 5th of September was selected as the anniversary of this event in remembrance of the passing away of Mother Teresa who dedicated her life to charity work and helping those most in need.
DROP4DROP registered as a charity in 2007 and since we have been providing thousands of people with clean water across the globe. At DROP4DROP we believe that access to clean water should be a right for everyone, everywhere. We want to celebrate all those we have managed to help and to continue the amazing work that we have been able to do thanks to everyone who has donated. International Day of Charity helps us to highlight the importance of our mission and the impact that access to clean, safe water has on people's lives. We want to reach out to those still living without access to clean water and to those who want to help those who are still living without.
The aim for this International Day of Charity is to encourage people to get involved with causes they feel strongly and passionately about. 663 million people are still currently living without access to clean water which has severe impacts on their health and their livelihoods. Just £3 will bring clean water to someone currently living without and just £15 will provide an entire family with clean water! 100% of donations to DROP4DROP go straight towards our latest clean water project and changing people's lives.