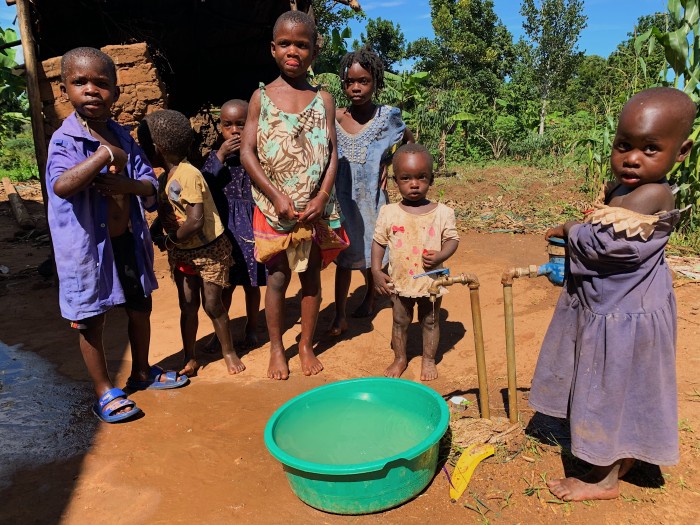 International Day of Charity 2019
Today marks the 8th celebration of International Day of Charity. The 5th of September commemorates the anniversary of the passing of Mother Teresa, one of the most influential humanitarians of the 20th century, who worked tirelessly in the name of charity. The International Day of Charity was established with the objective of sensitising and mobilising people, NGOs, and stakeholders all around the world to help others through the act of charity.
The UN recognised the human right to water in July 2010. The human right to water entitles everyone to sufficient, safe, acceptable, physically accessible and affordable water for personal and domestic use. In the 2030 Agenda on Sustainable Development, it recognised that eradicating poverty in all its forms and dimensions is the greatest global challenge and an indispensable requirement for sustainable development.
Acts of charity have the possibility to alleviate some of the worst effects of humanitarian crises and can help assist the advancement of culture, science, sports and the protection of cultural and natural heritage. Charity has the ability to promote the rights of the marginalised and underprivileged, spreading humanity in conflict situations. At drop4drop, we carry out charitable work alongside our partners and community volunteers, in order to ensure the provision of clean water in communities across India and countries of Africa. The role of safe and sanitary water is crucial in aiding development projects and reducing inequality around the world.
There are over 345 million people lacking access to clean water in Africa alone. Similarly, in India, there are almost 100 million people lacking access to safe and clean water. Every year, 186,000 children die as a result of dirty water and poor sanitation. The water crisis India faces is huge, hence it being one of drop4drop's key countries of focus. We have previously completed projects in the state of Andhra Pradesh, a drought prone region which suffers hugely from the water crisis. In India, water has become not only a stark health issue but also a social and economic problem. DROP4DROP delivers clean water, as well as allowing better health and well-being for communities. For instance, while women and children would previously be walking miles every day for dirty water, they are now able to easily access clean water and re-invest their time in to education and employment opportunities. As well as this, this also ensures a vast reduction in the spread of disease, meaning a longer life expectancy and better health for the entire community. On this International Day of Charity, it's important to recognise that supporting charities such as drop4drop, allows you to be part of a life-changing impact on communities across the globe.
DROP4DROP not only provides access to a source of safe, clean water, but also provides a long-term, sustainable solution. Since 2006, drop4drop have been working tirelessly to make a difference. Today, join us in our mission and consider donating to a project, funding a dedicated well, or running a fundraiser to raise awareness!
For more project updates, visit our Twitter, Instagram and Facebook: @drop4drop!