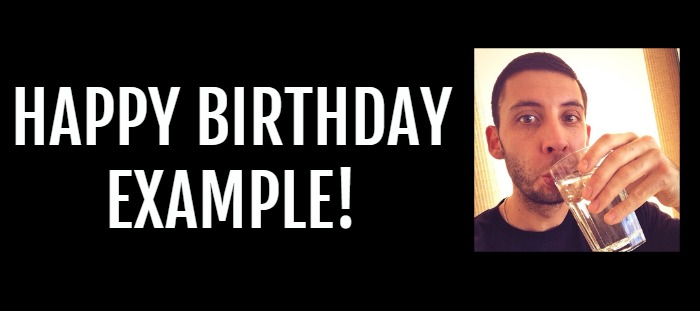 Happy Birthday Example!
Last week our long term supporter Example celebrated his birthday and so we would like to take the opportunity to thank him for his ongoing support for both drop4drop.
In the last few years Example has acted as a brand ambassador for our organisation. Throughout this time Example has been helping us to spread awareness of the World Water Crisis and the work that we are carrying out in response. He has been especially invaluable in promoting our annual World Water Day campaign across social media. This year he was part of our 'W for water' campaign, where he encouraged his followers to post photos of themselves making a 'w' sign with their hands to spread awareness of the 663 million people living without access to clean safe drinking water globally.
In 2013 Example and his wife Erin fully funded the installation of a well in the community of Siddugaripalli in Andhra Pradesh, India. Since then this well has provided the community of over 1000 with reliable access to clean drinking water. Following this he joined us on a visit to the community to see for himself first hand the impacts of the project. Read more about the project he funded and his visit by clicking on these links:
Siddurgaripalli Project Profile