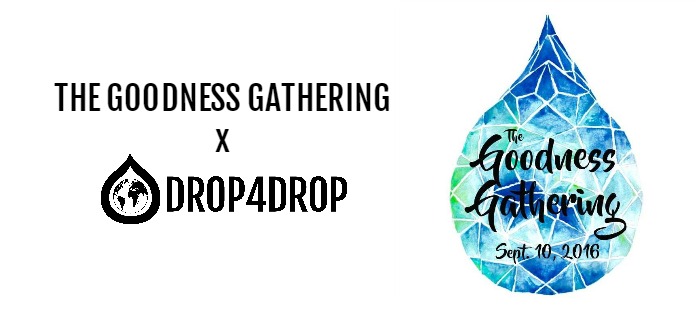 DROP4DROP PARTNERSHIP – THANK YOU!
Drop4Drop wants to say a huge thank you to The Goodness Gathering who have raised over NZD $6,000 for drop4drop, raising enough money for two new fresh water facilities for communities in need!
The Goodness Gathering was founded by Nadia Keane and Lauren Joe who wished to create some good in the world. With hundreds of people gathering in 48 locations over 18 countries, the challenge was accepted  to climb to the highest peak in each fundraiser's area.  From the top of a mountain range in Canada to the steps of temple ruins in Cambodia, summits were made all over the world in support for the projects drop4drop carry out.
Rural communities in India and Africa are largely ignored by the government, with their needs often going unanswered. Although investments have been made in the water and sanitation sector, these are largely inadequate. Many communities in the area are reliant on single village taps powered by electricity which are regularly affected by power cuts and water systems are left defunct for long periods of time. By creating and taking part in this charitable cause, The Goodness Gathering has transformed the lives of hundreds of citizens who often have to travel for hours a day to collect unsafe water. Now, these communities will have access to safe, clean water 24/7!
"Our first event has been such a success, we were blown away by the global community that was created through this event. Drop4Drop is doing incredible things in many countries the world over, it is such a privilege to bring people together to be a part of a solution for a global cause". Nadia Keane : The Goodness Gathering co-creator.
We would like to say a huge thank you to The Goodness Gathering and the kindness of those involved for all their fundraising efforts and helping to spread the word about alleviating the world water crisis and achieving #CleanWaterForAll.