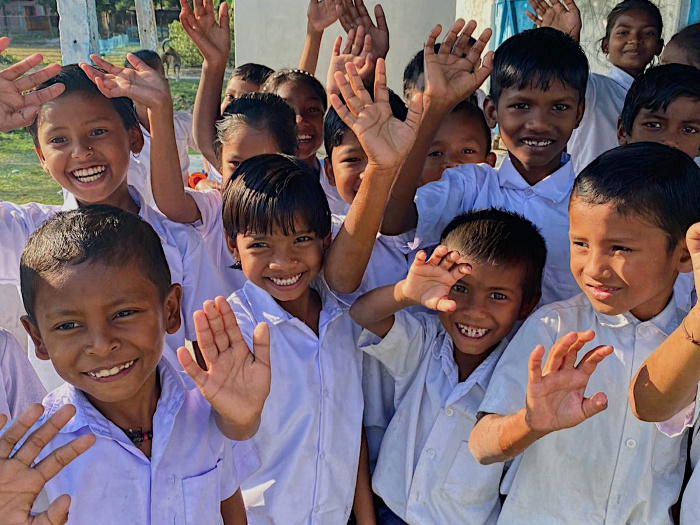 Giving Tuesday
Today is Giving Tuesday, celebrated across the world, is a day where everyone, everywhere can do something to support the good causes that mean so much to them. Giving Tuesday is celebrated on the Tuesday following the well-known shopping days of Black Friday and Cyber Monday. Established in the US in 2012, it became a day to give back, originally falling on the Tuesday after Thanksgiving – now over 60 countries are involved in the process and encourage people to contribute to helping those in need. You can volunteer your time; donate money; share your skills; campaign for something; donate goods; food, or clothes; organise a community event such as a street or park clean up or a coffee. The list is really endless. Currently, the day brings together charities, businesses, and organisations to support the simple messages behind their expanding global campaigns to improve living standards across the world.
DROP4DROP is celebrating Giving Tuesday by working on projects across India and Africa to give thousands of people access to water. Recently drop4drop has completed a project in Balama, Mozambique to restore broken bore-wells and provide 1,953 people to local water supplies. Mozambique has one of the lowest rates of water and sanitation coverage in Sub-Saharan Africa, with further pressure from earthquakes and flooding. It is important that these vulnerable communities have sustainable access to water to reduce the impacts of both social and environmental factors. This is why Giving Tuesday is so important to drop4drop, as any donation, big or small, will help vulnerable communities like Balama.
The drop4drop team is currently traveling around India and Nepal, meeting new partners to reach as many communities as possible! Access to clean water transforms millions of peoples' lives, creates opportunities and helps build bigger and brighter futures for many rural villages. Today you can be part of the solution and help give someone clean water for as little as £3. If you have already joined forces with drop4drop, share your giving story using #MyGivingStory or set a target for the future and share your #GivingTuesdayPledge! Make sure to tag @drop4drop!
Keep up to date with our social media @drop4drop for more projects and giving opportunities.