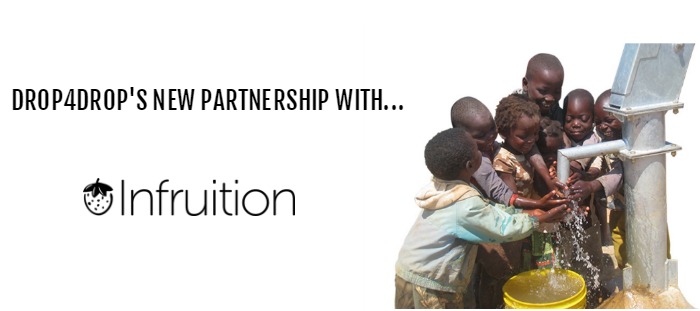 DROP4DROP & INFRUITION
This month we are pleased to introduce our newest partnership with Infruition!
From 1st December, Infruition, makers of fruit infusing water bottles, have pledged to donate £1 for each bottle sold, providing clean water to thousands of people in communities in need.
Nitesh Sharoff, founder of Infruition, says: "Our brand is about helping people drink more water in a more enticing way, but I think it can be easy to forget just how privileged we are to have access to clean water in the first place.  If we want the basic right of water to be shared by all, then we have a collective responsibility to help eradicate the sanitation crisis. We're delighted to be partnering with drop4drop and sponsoring some great projects. It's great that our customers can also be a part of it all."
We would like to extend a huge thank you to Infruition for doing its part in alleviating the world water crisis!
We are always looking for exciting new business partnerships – for more information e-mail us on info@drop4drop.org