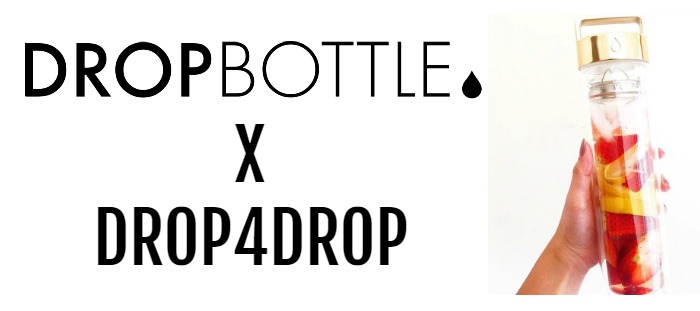 DROP Bottle & DROP4DROP
This month we are happy to introduce you to our newest partner: DROP Bottle. DROP Bottle produces fashionable glass fruit infuser drink bottles which allow its users to flavour drinking water with natural and healthy ingredients. Created by Health Boutique (a Melbourne based health and wellness company), the organisation seeks to design water bottles  which change the way people stay hydrated whilst pioneering socially responsible business.
As of August 15th, DROP Bottle will be donating $1 AUS to DROP4DROP for each water bottle sold. This means that each DROP Bottle purchase will be providing thousands of people in India and Sub-Saharan Africa with clean drinking water every year. Click here to browse the DROP Bottle website and read some of their delicious fruit infusion recipes. Alternatively you can follow DROP Bottle on instagram for exciting new recipes and more information about the company itself.
We would like to extend a huge thankyou to DROP Bottle for supporting DROP4DROP and doing its part in alleviating the world water crisis.
We are always looking for exciting new business partnerships – for more information e-mail us on info@drop4drop.org