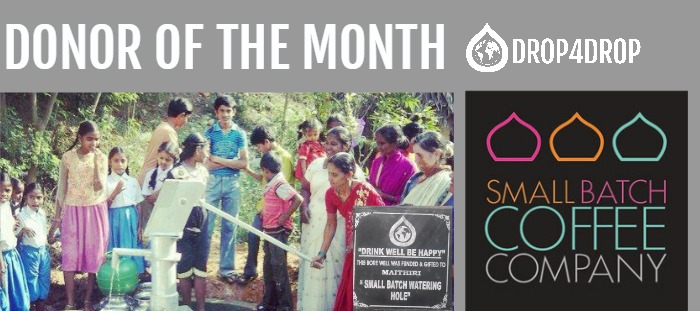 Donor Of The Month – Small Batch Coffee Company
This months 'donor of the month' are Small Batch Coffee Company. Small Batch Coffee Company are a Brighton based company sourcing and producing quality coffee famous in the local area! All their coffees are lovingly grown and nurtured by talented and professional farmers then purchased directly by import partners at fair and sustainable prices significantly higher than the Fair Trade minimum. This sustainable and fair trade ethos is enhanced by their proactive support for drop4drop which has included hosting fundraising events and selling Life Water in all stores, you can also see our logo on their take away cups!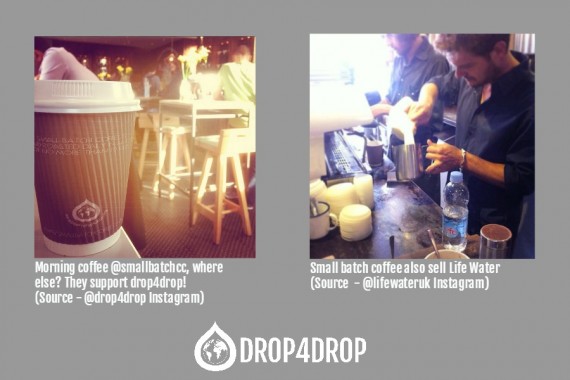 Our partnership has already given clean drinking water to the Maithiri community in Andhra Pradesh India and by November this year the Lingalapalle community will also have clean drinking water thanks to them!
We want to say a massive thank you to our friends at Small Batch for all their support over the last few years and if your ever in Brighton be sure to check them out, it really is the best coffee in town!