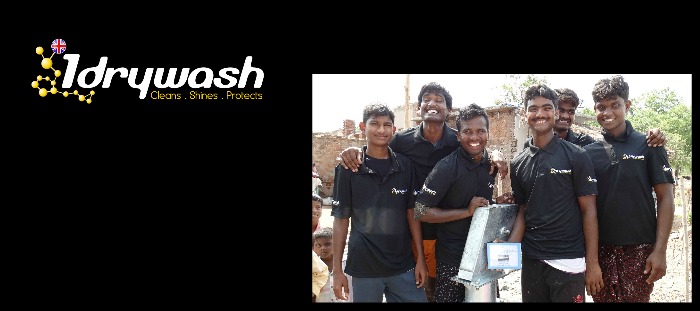 Donor of the month – 1drywash
This months 'donor of the month' is 1drywash. 1drywash are a company which creates an eco-friendly water free cleaning fluid that cleans, shines and protects your vehicle with no water wasted! This revolutionary product was originally developed for cleaning aircrafts in desert conditions and works by creating a polymer film which lifts the dirt particles from your car. 1drywash is committed to reducing water waste and saves up to 1000 litres of water per bottle. Through our partnership every bottle also brings 1000 litres of water to those communities in most need of it. 
Our partnership has already provided water for the Gandi Kovvuru community in the Andhra Pradesh region of India and that is only the start. The population of 1200 women, children and men can now access clean safe drinking water and in the future we hope to bring water to many more in need.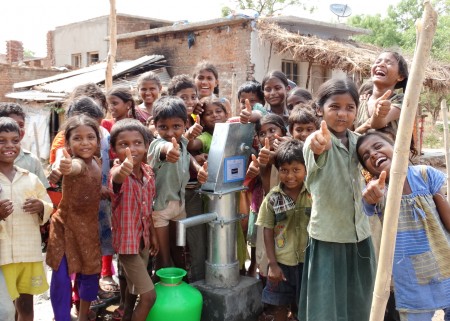 Here is what 1drywash had to say about our partnership:
"We believe water is for drinking, water is an increasingly  scarce resource and we believe there are better uses for H2O than  washing your car. Our product saves up to a 1000 litres of water per bottle used so we thought it would be fantastic synergy to link with a water charity  so that we could give water back to those people desperately in need of what we take so much for granted. That is why we were proud to work in partnership with drop4drop as they were a charity that built freshwater wells for communities without this most basic of needs.
 "drop4drop's work is so tangible we can see where these communities are and what life was like before the well was put  in place and the amazing impact these wells have on their entire life. We would recommend drop4drop to anyone looking to give something back to areas of the world that desperately need our help."
Jonathan Hamme, Director and joint owner.
Read more about our project with 1drywash here