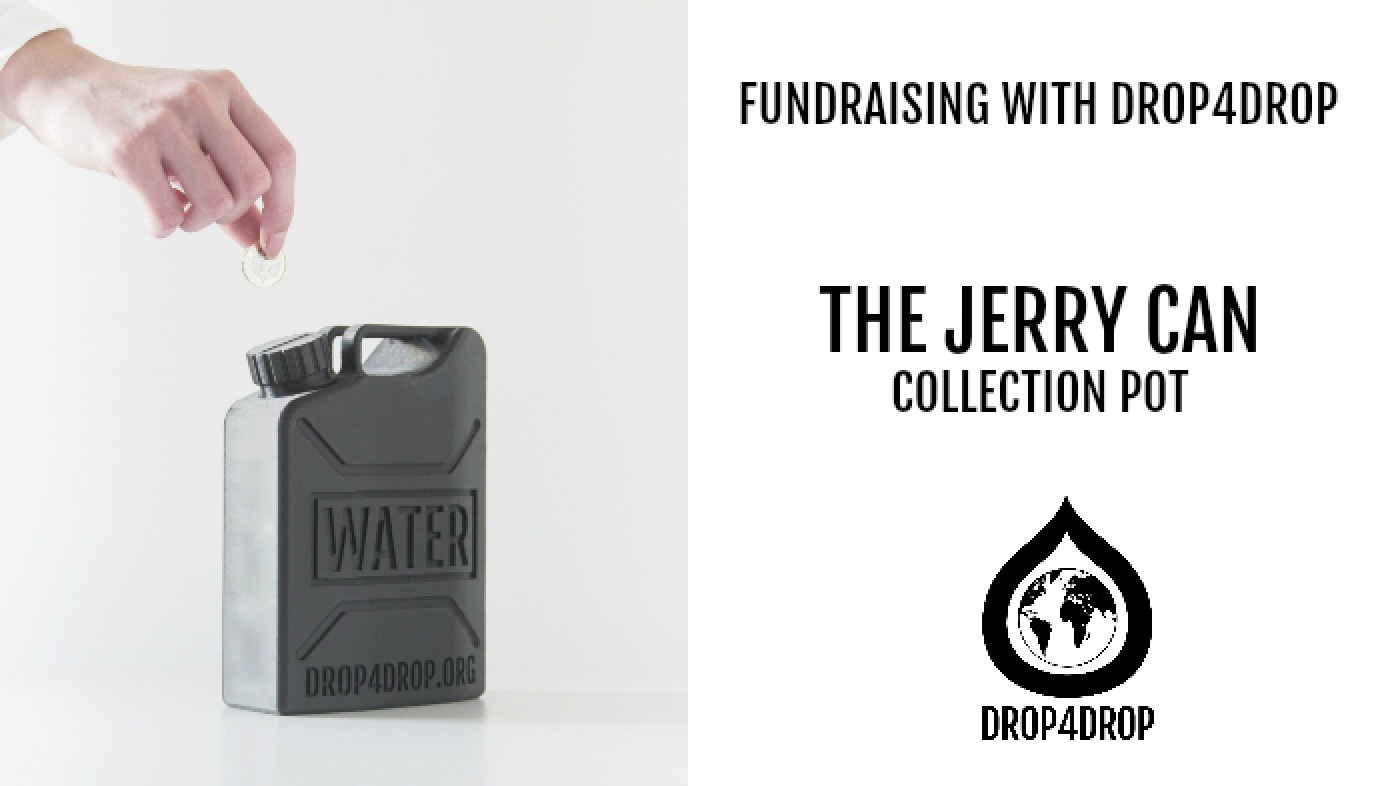 Donating With a Difference: The Jerry Can
DID YOU KNOW?
663 million people currently live without access to clean water.
Women and girls collectively spend 266 million hours collecting clean water.
1 in 3 schools lack access to clean water and sanitation.
We have established donating with a difference: The Jerry Can.
In communities living without access to clean water, the jerry can is an internationally-recognised symbol of the World Water Crisis. DROP4DROP are repurposing this symbol to create change.
The Jerry Can is a bespoke charity collection pot designed to encourage businesses, customers and their clients to join together to provide clean water to communities in need.
100% of donations go towards drop4drop projects, providing UK businesses with the tools to combat a global issue in a clear and transparent way. All drop4drop projects feature on the website, which is a fantastic opportunity to promote your business's charitable participation.
If you would like to find out more information or stock a Jerry Can collection pot in your business or fundraising event, please get in touch with the team at fundraising@drop4drop.org