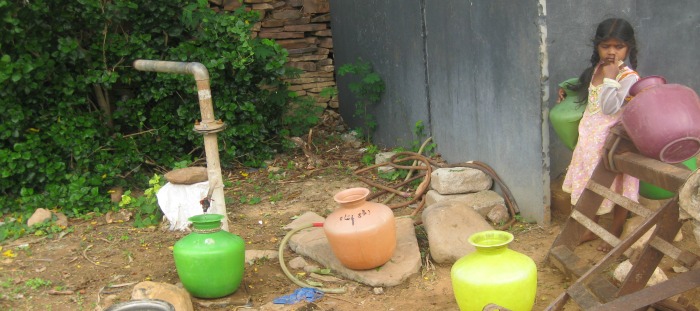 Urban Struggles of Water in the West
Water shortage and security is most commonly seen as an issue effecting those in far away developing continents, however it is a pressing concern worldwide. By making the assumption that the so-called 'developed' world is far removed from the jaws of drought or poor water resources or water poverty, the negative events within the Western world are ignored and not tackled.
France, for example, still suffers with cases of water poverty; specifically Calais. The 'Jungle' refugee camp was dismantled in late 2016; the destruction of the camp did not eradicate the presence of the asylum seekers, who now are rough sleepers in and around the Northern port town. Where previously NGO's had provided tents and water resources the destruction of the camp has left the remaining migrants with no shelter and, even more drastically, no water. The lack of access to clean water puts these people at risk of severe health detriments and hygiene issues; the Calais camp and Dunkirk camp experienced huge breakouts of cholera, scabies and some severe D and V. Without provision of clean water there is a risk that these diseases could be contracted again within the migrant population.
Even closer to home, England's number of rough sleepers has increased yet again, with the number already at an estimated 4,134 people in 2016 it is becoming a more and more dire situation. Being homeless restricts one's access to clean water and hygiene facilities, therefore having a massive impact on an individuals health, putting them at risk of disease. 41% of the British homeless population have said they suffer with a long term physical health problem, far higher than the 28% of the general population, a lot of this will be due to the unhealthy and unhygienic lifestyle that is part and parcel of being homeless in Britain (Homeless Link, 2016). Without access to clean water and ability to carry out good hygiene practices there is a very good chance these numbers won't change.
Clean water is a human right and with problems such as the above in MEDC's, it is clear that it is necessary for us, as humans, to stop thinking of it as a far away problem in order to make a difference.