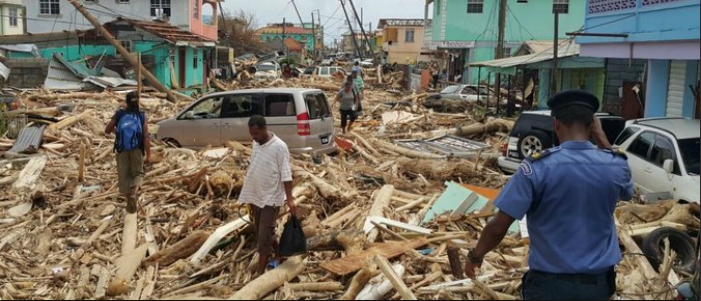 Puerto Rican Water Crisis
Hurricane Maria was the 10th most intense Atlantic hurricane in history, it formed and developed into a tropical storm on September 16th – so far the hurricane has caused at least 81 deaths; 36 of these in Puerto Rico. However with limitations to supplies and resources the toll and damage could rise.
In the aftermath of Hurricane Maria, Puerto Rico is left in the midst of it's largest humanitarian crisis. The US territory has towns left without access to clean water – 55% of the country lack access. Alongside lack of access to water large areas of Puerto Rico are without fuel, power or phone service.
An area particularly struggling is the northern coastal town of Manati, which has completely run out of fuel and fresh water and the hospital is at capacity.
Without access to clean, safe water people are at high risk of disease and infection. Local residents are exposed to dirty floodwater and debris; hospitals are treating everything from wounds and falls to renal failure due to the storms aftermath. The floodwaters can contain toxic chemicals, infectious diseases, like E.coli, the standing water can act as a breeding ground for mosquitoes, therefore introducing the risk of diseases carried by them such as dengue fever and Zika.
The disaster Puerto Rico are in the midst of displays so clearly the importance of access to clean and safe water and the dramatic ramifications if that access is lost, damaged or unreachable.